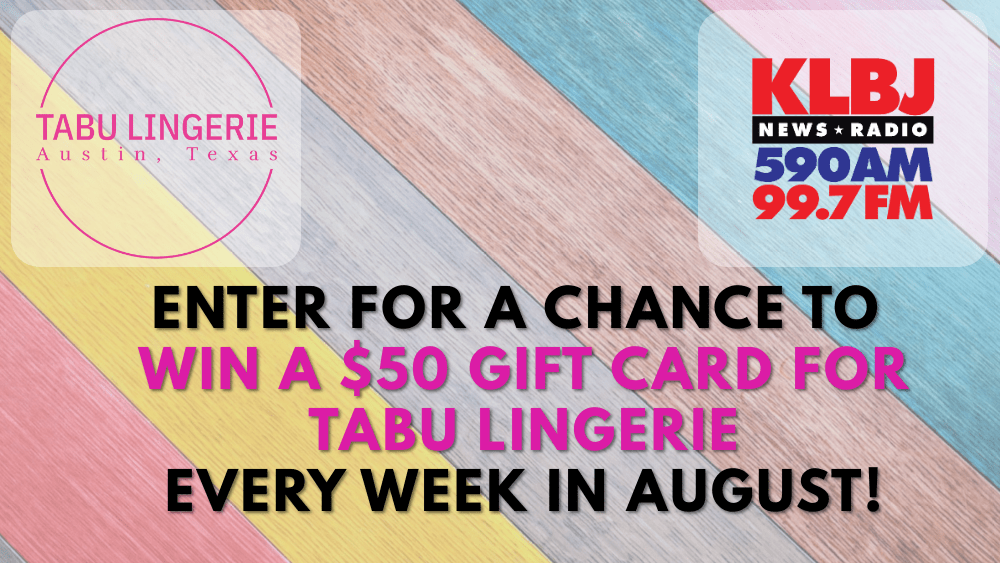 CONTEST ALERT: News Radio KLBJ will be giving away 5 Tabu gift cards this month! We'll pull a $50 winner every Friday afternoon in August, so enter here for your chance to win! 
Visit Tabu Lingerie in Austin. Open Monday-Sunday at 9070 Research Blvd # 204A, Austin, TX 78758!
Want more chances to win?
Be sure to follow Tabu Lingerie on Insta for more opportunies to win this contest! (Offer ends 08/31/2023)