With February approaching fast, cupid is getting ready to aim his bow. Come in to Tabu, and let us help provide you a sentimental gift for Valentine's Day.
New to Tabu this month is the arrival of the official Fifty Shades of Grey Pleasure Collection. This luxurious range of pleasure objects is beautifully packaged, discreet and couple-friendly. Featured in the best-selling erotic trilogy, this collection can help take your Fifty Shades experience to a whole new level.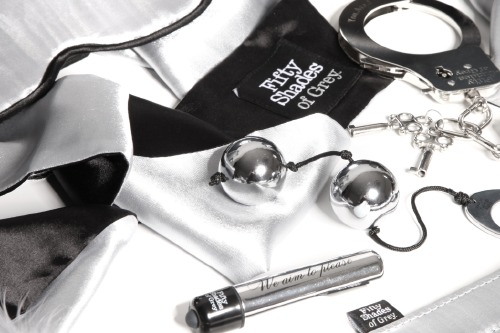 Speaking of a whole new level, the Kama Sutra line touches all 5 senses with its high quality edible and fragranced products. We have a variety of oils, edibles and kits that provide a tantalizing way to create more sensuality with your partner.
(Weekender Kit $28)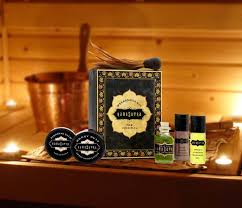 Inspired by the upcoming holiday, we've got a great assortment of fun and flirty lingerie as well ! Whether you're on the shy side, or an absolute vixen who is loud and proud, we have the right outfit that will boost your confidence, making you look and feel sexy..
Don't forget we also have games and toys. The friendly staff at Tabu is knowledgeable, and can help you pick out a new toy that will turn up the heat a notch, and allow you to explore those hidden fantasies.
Looking for more ideas and suggestions? Stop by Tabu, and we'll get you on the right track..