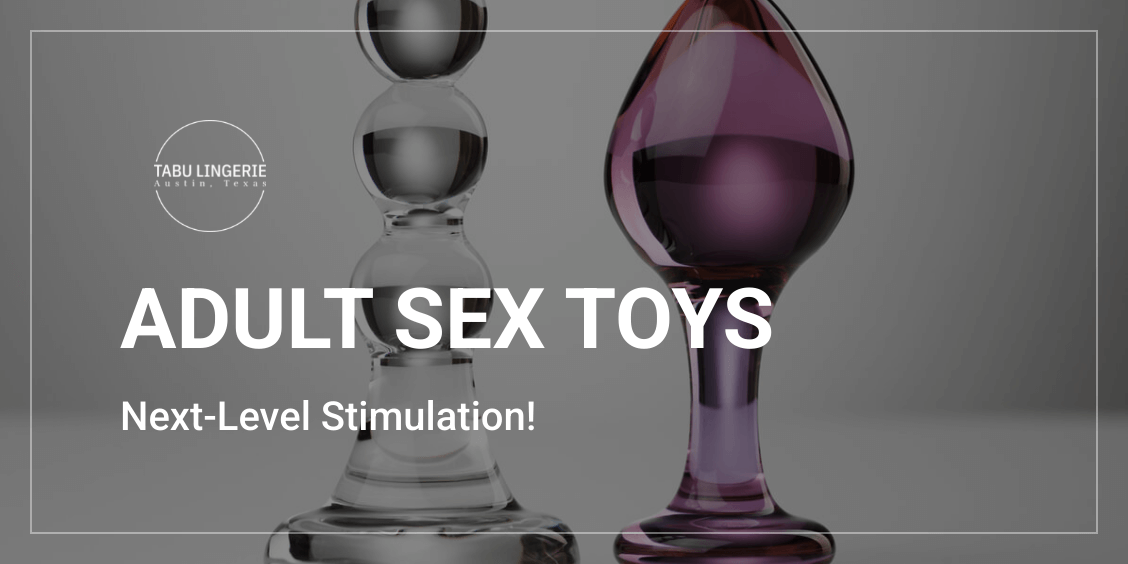 Sex toys have recently experienced a glow-up, and we're here for it! No longer the lurid domain of seedy adult video stores, the cheap plastic "marital aids" of years past have been replaced by stylish self-care tools that can be proudly displayed on the bedside table. Yes, the sexual wellness revolution is now in full-frontal swing, and we'd like to think that we've been helping to lead the charge – (at least in our own small way) – since 1990! We've been pushing the message of sexual-positivity long before it became a trendy buzzword. This was back when Texas still outlawed the "possession or use of more than 6 dildos." (Look it up.)
Now, over 82% of American adults use or have used sex toys, but we still have a long way to go. We're still confronted by outdated social stigmas and – we have to say it – taboos that suggest that masturbation is a sign of loneliness or sexual inadequacy with a partner. Or, that sex toys aren't "natural." Well, neither is Viagra! We like to think of of Sex like a cheeseburger:  While tasty on its own, the addition of a few creative condiments – AKA adult toys – can make it taste even more delicious. *Chef's kiss*
Regardless of your relationship status or the quality of sex life, you can always benefit from adding some creativity to your erotic play. Not only can intimacy products amplify your orgasms, they can also help you become a better sexual partner by helping you learn about your own body. Once you're armed with the self-knowledge of what gets you off, you'll be able to direct a partner to do the same. Additionally, adult sex toys can also offer myriad physical and mental health benefits that go beyond short-term pleasure.
Sexual wellness products have been proven to benefit women suffering from common conditions like low libido, vaginal dryness, painful sex, and vaginismus. They can even help alleviate the symptoms of menopause! In men, they can help improve erectile dysfunction, prostatitis, and premature ejaculation. And let's not leave people with physical differences out of the conversation. For those whose sex lives have been impacted by reduced mobility, physical injury, disease or side effects from medication, adult toys are a fantastic way to make self-pleasure more accessible.
In short, EVERYONE deserves great orgasms and we're here to make that happen for you! At Tabu Lingerie, we've curated a variety of vibrators, dildos, anal toys, pumps, rings, and positional aids for every skill level and budget. And because finding the right sex toy for YOU is equally important, our Tabu Sexperts are here to answer your questions and help guide you to the best products for your particular needs. Female-operated since 1990, we'll take the awkwardness and embarrassment out of the shopping equation by empowering you with smart sex information and up-to-the-minute education you can actually use. Thanks for trusting us to be a part of your personal journey – We're (literally) so happy you came!
"Sex is perfectly natural but it's not always naturally perfect." – Janice Epp, PhD