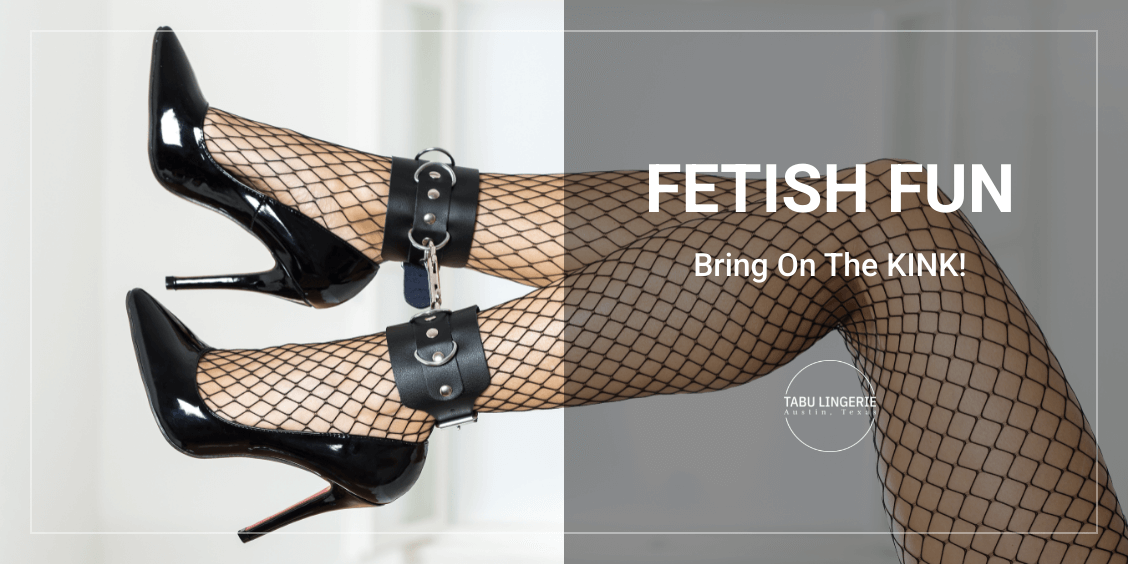 Ready to get your kinks out? We've been serving Austin's BDSM community long before 50 Shades Of Grey was just a poorly conceived idea. So what is BDSM, exactly? Well, if you live outside the city limits it probably means "Bible discussion and study meeting", but around these parts it's an acronym for bondage, discipline, sadism, and masochism. When you're ready to go beyond plain vanilla, we stock a wide variety of Bondage Gear for all manner of kinky fuckery, including Collars, Restraints, Impact Play Toys, and more. But! Before you jump into the deep end of the BDSM pool, here's a few words of advice:
Always pre-plan your bondage session! Throwing caution to the wind may sound like a great idea in the heat of the moment, but not when it comes to kink. That said, BDSM shouldn't negatively impact your emotional or physical well-being if you keep your play SSC (Safe, Sane, and Consensual). As with any kind of sex act, you'll need to make sure that you and your partner are in 100% agreement. That means: establishing consent, boundaries and safe words – but don't worry! –  it's not as boring as it sounds. Try building anticipation by planning out your scene in gloriously dirty detail! Reading erotica, watching porn, and making check lists together are great ways to share fantasies and stay on the same page. If you're still learning the ropes, here are some local Austin resources for the Kink-Curious.
Austin BDSM Guide:
Austin Girls Of Leather: We are a Club of self-identified Leathergirls.  Membership is not limited by race, creed, orientation or gender; however, an identification of Leathergirl is essential.  A girl-heart is an individual self-identity.  Austin girls of Leather is a unique and powerful group of individuals – our solidarity and commonality is found in our understanding that the definition of Leathergirl involves who you are and not just how you play.
Austin Munch-Kin: Austin Munch-Kin (AMK) is a group dedicated to creating and curating a space in the Austin community for kinky people between the ages of 18 and 35. (Ageism, anyone?) AMK wholly affirms "everyone" regardless of sexuality, gender, race, ethnicity, orientation, disability, cultural background, religious affiliation, or kink level of experience; and expects our members to do the same. (But if you're over 35 you can roll that walker somewhere else, Gramps!)
GWNN Austin: The Group With No Name (or GWNN-pronounced Gwen) is a Central Texas based pansexual, social, and common interest organization that serves as a gateway organization focusing on education, advocacy, acceptance, and social interaction for the alternative sexuality and kink lifestyle.
Shrine Parties: Shrine is dedicated to provide Austin, and its surrounding areas, a sex positive, fetish, and kink oriented space, that blends a dungeon and club like atmosphere. We welcome all sexual orientations and gender identities, as well as, gender expressions.
Austin Kinksters (BDSM): This is a group for people interested in BDSM (bondage and discipline, Domination and submission, and sadomasochism) in and around Austin. The host is a longtime veteran of the kink scene and hosts weekly munches (meetings at a public location) and monthly parties.
"Being your slave, what should I do but tend
Upon the hours and times of your desire?
I have no precious time at all to spend,
Nor services to do till you require."
– William Shakespeare