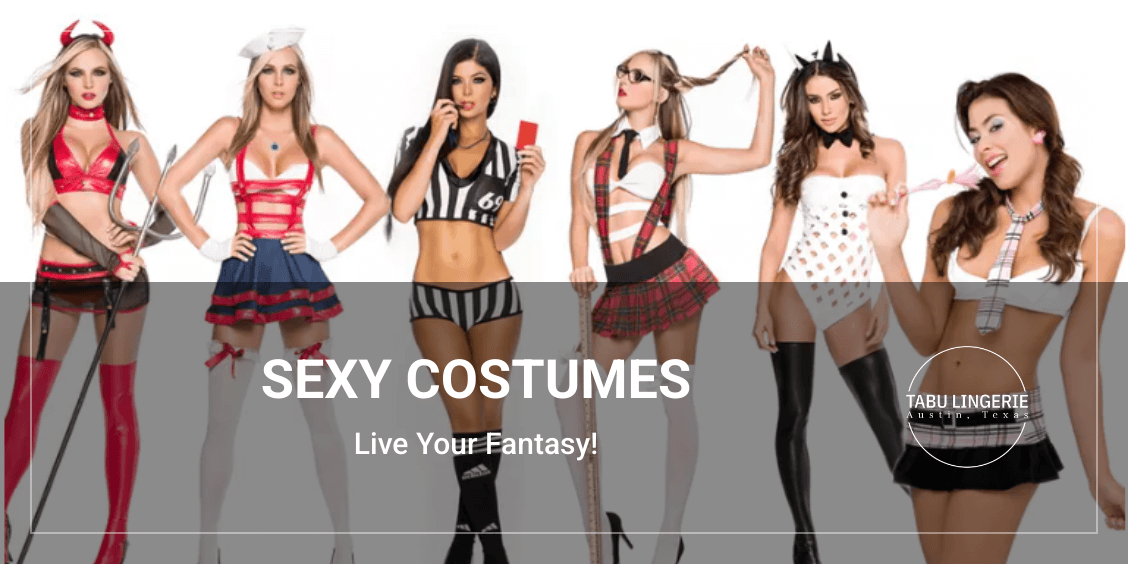 Remember when dramatic roleplay was one of the most fun parts of being a kid? Playing dress-up and games of pretend were something of a rite of passage…but then you became a responsible adult without a costume drawer. Newsflash: Costumes aren't just for kids. Your imagination is still limitless as ever and you can still have fun stepping into a completely different identity for the night! Whether you're headed for the streets or the sheets, our sexy adult costumes will let you slip into character with confidence.
Planning your flirty fantasy outfit? Take the classic route with our School girl, French Maid & Naughty Nurse costumes – or – create your own elaborate Cosplay uniform with our corsets, hosiery, and accessories. But just to be clear, you don't have to use Halloween parties and Comic Cons as an excuse to dress up. Sexy costumes and kinky roleplay go hand in hand (and can be enjoyed any time of year!) After all, what better way to change the sexual energy than to change your outfit?
Embodying a completely different person for the evening is a great way to lower inhibitions, combat bedroom boredom and communicate hidden desires in a more playful way. Whether you want to be perceived as supernatural or seductive, we have all you need to plan your sexy disguise at Tabu Lingerie. Can't make it to our brick-and-mortar store in Austin, Texas? Visit us at Tabutoys.com where you can buy your costume online.